Our Story
1UP Digital Marketing started out as an idea between Julien Simon and Philip Caines. They understood what the Internet marketing industry was missing, and set out to deliver a solution. What they found was that businesses need tailored marketing solutions that are as unique as their business, and to have an Internet marketing team that is technically able to identify opportunities, and to also implement the changes, a one stop shop.
About Julien Simon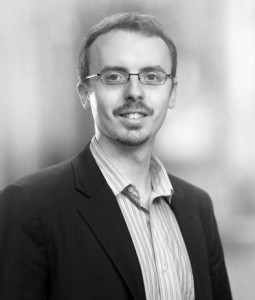 Originally from France, Julien moved to Canada in 2007 after graduating from the EMC Business School in France with an MBA and a major in Online Marketing. With 7 years of expertise in search engine optimization, analytics and cost per click, he has led successful online initiatives for clients such as 7-Eleven, Ramada Hotels and Expedia. Prior to co-founding 1UP, he was the VP of Virtually Canadian (now named Guaranteed SEO) and a division manager at 6S Marketing.
In his spare time, Julien loves rock climbing, skiing and exploring the outdoors, as well as playing volleyball and soccer.
About Philip Caines
Phil specializes in SEO, PPC, usability, analytics, strategy development and conversion optimization. Prior to working with 1UP Digital Marketing he worked as Senior Account Manager at 6S Marketing where he created and executed digital marketing plans for world class businesses. Prior to his work at 6S he lead Ensemble Travel Group's USA Digital Marketing team, which included creating innovative social marketing campaigns that drove travel leads to it's 850+ travel agency member base. He also developed and managed the on-line marketing for the web-based tour and activity booking software, Rezgo.com, which he helped to build into a globally recognized leader in the tour and activity space. In addition to his official roles he has spoken at conferences regarding technology and marketing, co-authored a book on social media marketing for the Travel Industry and is passionate about soccer, beach volleyball, snowboarding and is starting canyoneering this year.