How To Measure Your Social Media ROI
The growth of social media doesn't seem to stop. Despite controversial comments arising on how it negatively affects social behaviour and communication, there are now 3 billion social media users worldwide. Compared to 3.8 billion Internet users, the gap is not big anymore.  
From a business perspective, 11% of marketing budgets currently flow into social media. According to the CMO Survey, it is predicted that social media marketing budgets will grow up to 19% within the next five years.
As you can see, social media expenses are growing. But how do we know if there is any return in investment?
Measuring the ROI of social media might seem blurry. However, it is not impossible and it's definitely a must-do practice to keep up with the digital marketing pace.

The Search For The ROI Answers
A week ago, I went to a #HootupYVR event organized by Hootsuite. Hootsuite is a Vancouver-based company that provides a platform where you can manage your social media channels from one single platform. The event provided valuable insights in how to attribute value to social media marketing and we are happy to share them with you.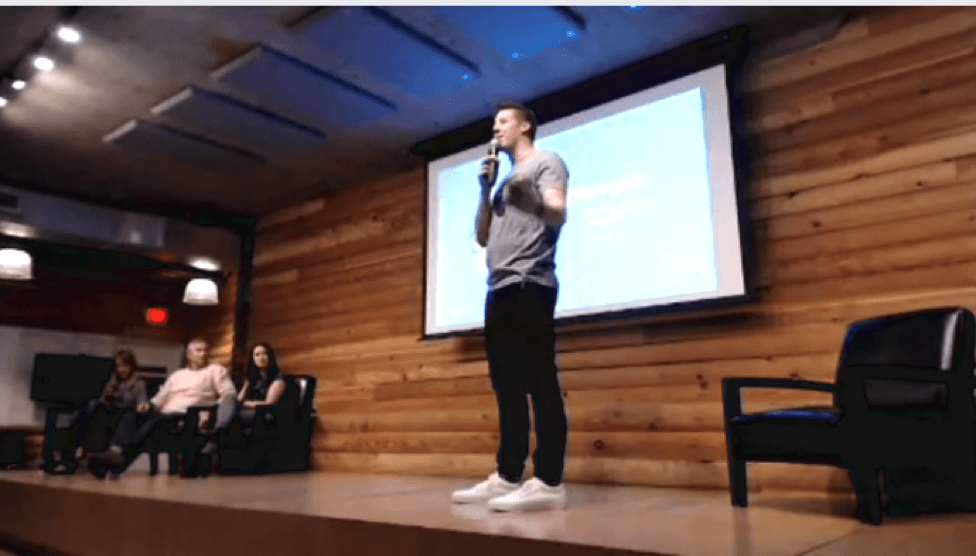 Discover The Social Media Benefits
Social media is not only about increasing sales and it can't always directly lead to monetary value. On the contrary. It creates value in other business areas such as improved customer service, strengthening of brand awareness & loyalty and effective communication with your potential customers. This is why you always need to consider two sides when defining social media value: the impact of revenue and of the brand.
Therefore, the ROI of social media is not the traditional ROI as we know it. This is why Hootsuite defined the "Social ROI" as following:
"The ROI of social media is the sum of all social media actions that create value" 
This implies that there is no one-size-fits-all ROI formula. The calculation depends on various factors that define your business.
The 4 Step Formula Of Social Media ROI
To define your tailored ROI formula, Hootsuite defined the measurement process in four steps:
Define your social media investment
Know what you spend for your social media activities and sum up all the costs connected to it. Some of the factors are the cost of the social media tools you are using, labour costs and ad spendings.
Identify your social media objectives


Your social media activities need to meet objectives that are in line with the overarching business goals. Don't only consider revenue related objectives, but other qualitative values that social media can provide to your business as well. For example, your social media objective could be to achieve a stronger brand awareness.


As soon as you defined the objectives, define them with clear and specific goals that explain how and when you plan to achieve them.In this case, a benchmark with your past metrics is very valuable to see if you are truly progressing or not.
Find the right KPIs to measure your goals effectively


Decide which social metrics you are going to use in order to measure your goals. Every KPI needs to be strongly connected with your goal. If for example, your goal is to increase email sign-ups by 5% within 6 months through your social media campaign, you shouldn't measure page likes. You should measure the sign-up conversion rate.

Calculate your social media ROI


This is the last step! In order to compare your achievements with investments, you need to

assign a monetary value

in order to quantify qualitative impact.
Apply the monetary value into the ROI formula and you can finally see how successful your social media strategy is:

Now that you have a broad idea how it works, have a look how to measure the social media ROI with a great case example visualized by Quick Sprout.
Let's Build Up The Social Framework Together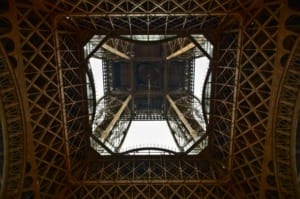 As social media marketing is rising, building a strong social media framework is essential in order to assess if the implemented strategies help fostering your overall business development.
Calculating the ROI however, is not easy. A lot of research is required in order to define the right social media objectives, goals and KPI's. Value attribution is another complex task that demands a lot of background knowledge and in-depth analysis.  
But with the right guidance, measuring your "Social ROI" can be much easier and effective. We can help you create the most successful social media framework so that you can apply it with less effort and without losing much time.