We talk geek and human (also French)
Tech skills blended with creative thinking.
Digital marketing is not just about response rates, KPIs and search engine algorithms; it's also about people. The technical tools of the trade are worthless without a healthy dose of creativity and an innate understanding of how people use the web.
Why 1UP?
Rather than an agency, we consider ourselves as an extension of your team. Here's what we can bring to the table.
Responsive to change
Now and then, Google likes to throw everyone a curveball. We'll stay on top of things so you don't have to.
Two brains for one
1UP's two founders bring complementary skills and senior level digital marketing experience to every project.
International experience
The web is global and so are we. We work with clients in the US, Australia and UK, as well as across Canada.
Agency level service
We provide large agency-level service and skills, but in a smaller, nimble and highly cost-effective package.
Careful with money
It can be too easy to blow through your budget in no time. We take care with your marketing dollars.
Low overheads
If you want to spend less while achieving more, give us a call. Coffee's on us (hey, we're not total skinflints).
Work directly with digital pros
With no layers of account and project managers, you'll always have a direct line to the people doing the work—and you can expect a fast response. Monthly reports and phone calls are the very minimum to keep your campaigns on track. In fact, you'll get sick of hearing from us. (Just kidding… sort of.)
Julien Simon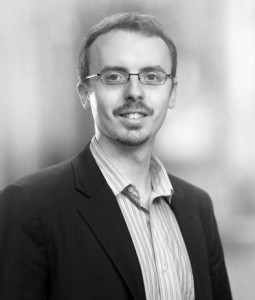 Pre-1UP, Julien was VP of Virtually Canadian (now Guaranteed SEO) and a division manager at 6S Marketing.
Originally from France, Julien brings years of digital marketing experience to every project. Specializing in SEO, SEM, analytics and usability, he has led successful online campaigns for 7-Eleven, CBC Radio, Ramada Hotels, Expedia and other big names.
When not mining analytics reports for insights, Julien likes to climb up the closest mountain, or ski down it.
Philip Caines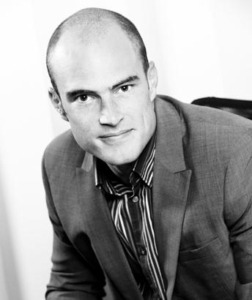 Pre-1UP, Phil was Senior Account Manager at 6S Marketing, where he created and executed digital marketing plans for global businesses.
He specializes in SEO, PPC, usability, analytics, strategy development and conversion optimization. Phil also speaks at conferences and co-authored a book on social media marketing for the travel trade.
Outside work, Phil swaps digital planning for soccer tactics, and likes to descend mountains by snowboard and canyons by rope.
Want to do more with digital?
Let's discuss your options and uncover the right digital approach for your business.