How To Stand Out From The Crowd
With Black Friday and Cyber Monday approaching, one of the busiest times of the year in the marketing world has taken off. Each digital marketer is trying to reach the same objective: creating attractive ads in order to ensure high click-through-rates and finally, soaring online sales.
But high performing ads are not only crucial for the holiday shopping season. The latest statistics show that e-commerce is growing rapidly and online shopping has become an essential part of customers purchase behaviour.
Now, it's definitely time to strengthen your online performance year-round. Find out how you can make your ads more valuable and unique for your target audience with three simple tips:
Tip #1: Google AdWords Extensions

Ad extensions is a powerful free AdWords tool. Extensions have the benefit to address user's needs and wants more specifically by redirecting them to a matching landing page. According to Google, ad extensions can increase your CTR by 10-15% and as well your ad ranking.
There are various extensions you can use. There are callout, sitelink, location, price extensions and more. If you have special promotions happening, one of the highlights are the promotion extensions. Promotion extensions can be used for various occasions, as for example Black Friday, Cyber Monday, Christmas or even Valentine's Day. The extensions can include special promotions, percentages, discount periods and promotion codes. Who doesn't like discounts after all?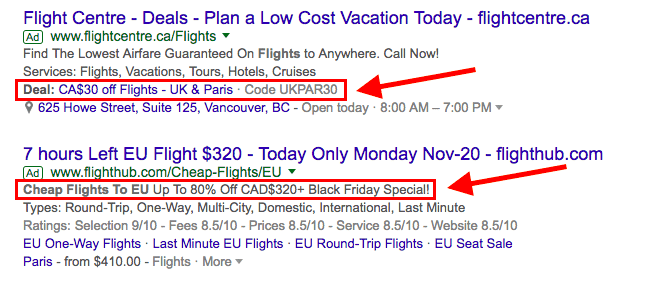 Tip #2: Facebook Product Ads
If you have different promotions for various products or services, Facebook product ads can help you save a lot of time. The product ads advertise multiple products with product ad units and they can be targeted to a specific target audience on Facebook. It's a similar idea like AdWords extensions, but Facebook product ads are more visual and descriptive. Promote the products' prices, discounts and provide a clear call-to action. Then, watch your website traffic grow!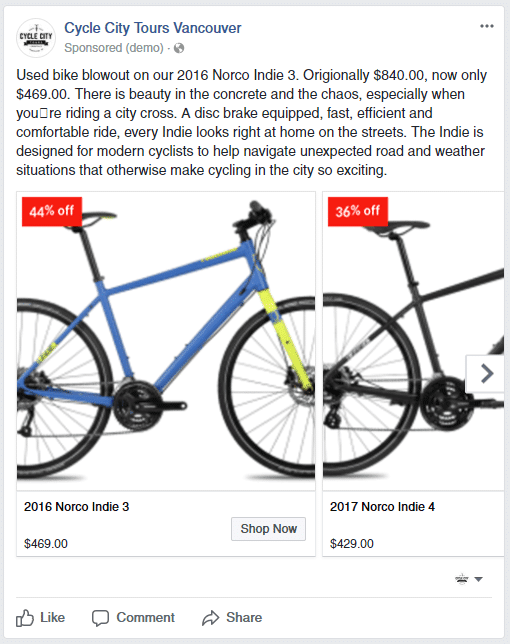 Tip #3: Dynamic Responsive Ads
Minimize the risk of drop-offs in your sales funnel with dynamic retargeting. With this feature, you can tailor your ads to different consumers' needs, wants and their individual purchase stage. As an example, you can target all users that visited the specific product page with an ad promoting that exact product. By retargeting potential customers, you can maintain your brand awareness on a high level. Google AdWords and Facebook Dynamic Ads are two tools to create tailored ads. It works like magic!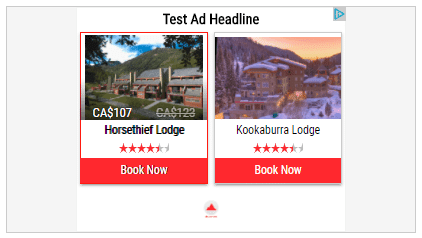 These are only three of countless ideas on how to make your ads more valuable and unique. In the end, the most successful strategy really depends on your business and your goals. Are you ready to start boosting your online sales? We can definitely help you find the best opportunities.